Microsoft OneNote Integration with the Yuzu Web Reader
The Yuzu Web Reader can export your notes and highlights to Microsoft OneNote. Use this feature to annotate notes created in the Yuzu Web Reader and class for studying on the go.
Using the Microsoft OneNote Integration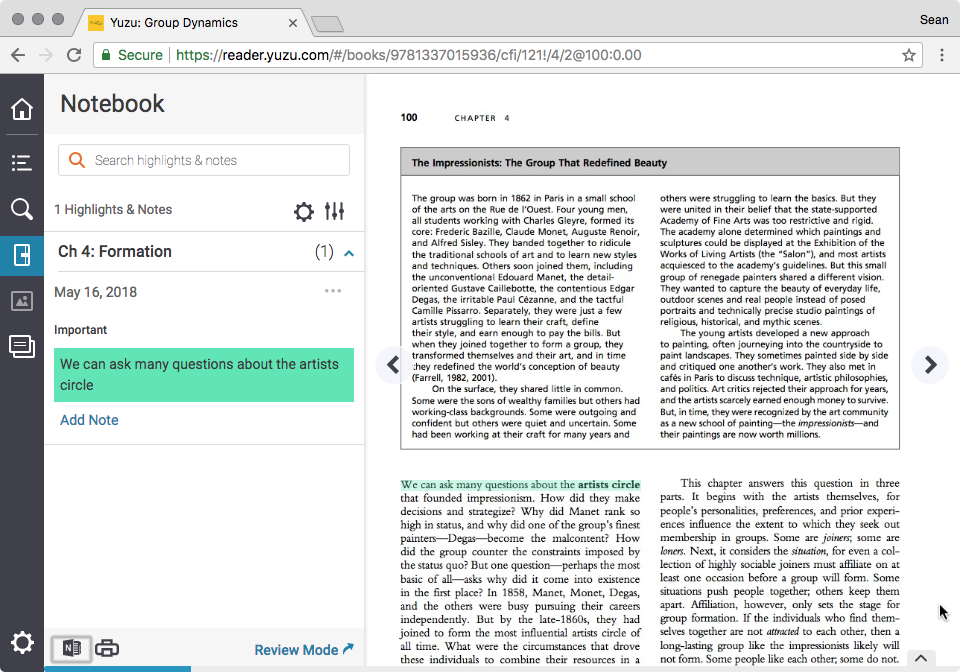 Open a Textbook that has notes and highlights that you would like to export to OneNote.  Once you are in your eTextbook, click on the Notebook icon (

) to bring up your notes and highlights and click the OneNote icon (

) in the lower left corner of your Notebook.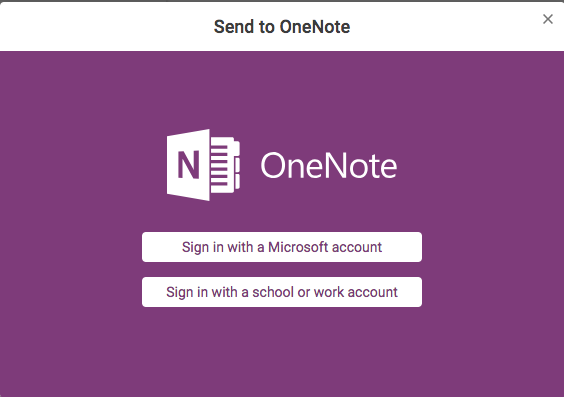 Sign In with your Microsoft Account or your school/work account.  Allow OneNote to access your info.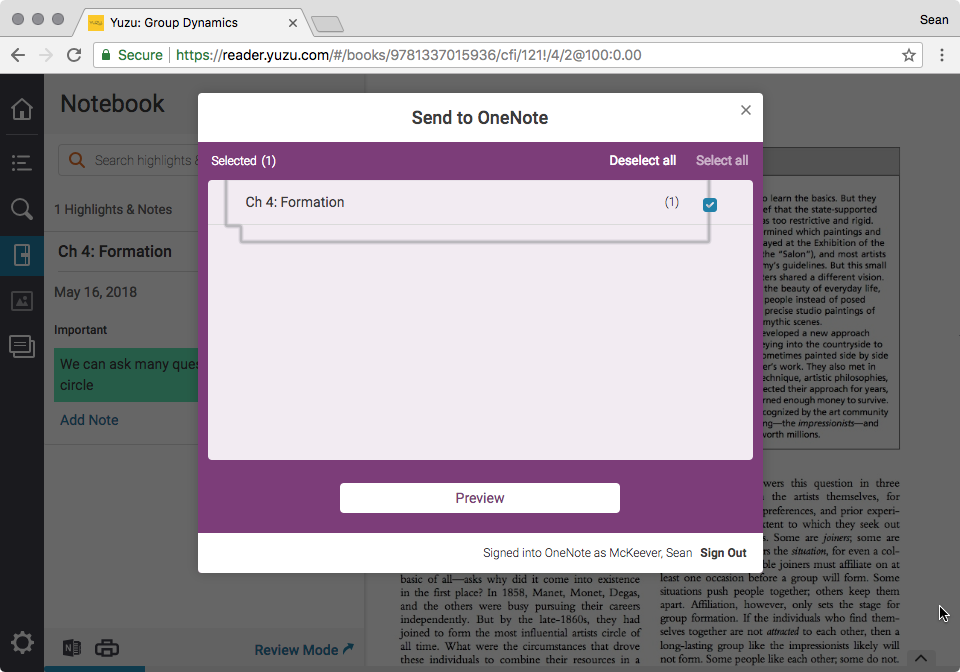 If you do not have a OneNote Notebook, click Create OneNote Notebook.  Then Use the checkboxes to select the content you wish to send to OneNote, click Preview, choose your preferred notebook, and then Send.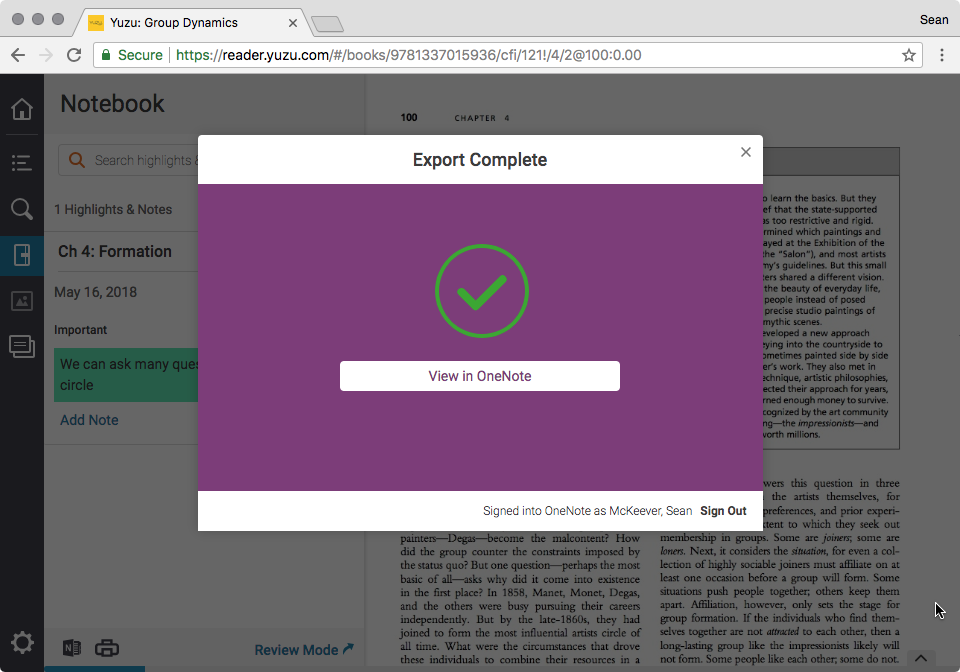 Your export is complete. You can now view your notes in OneNote