The Yuzu Web Reader now has Wikipedia search built into the reader. As a platform dedicated to student-centric learning, we strive to add new useful study tools to assist students in their comprehension of course materials better.
Using the Wikipedia Lookup Tool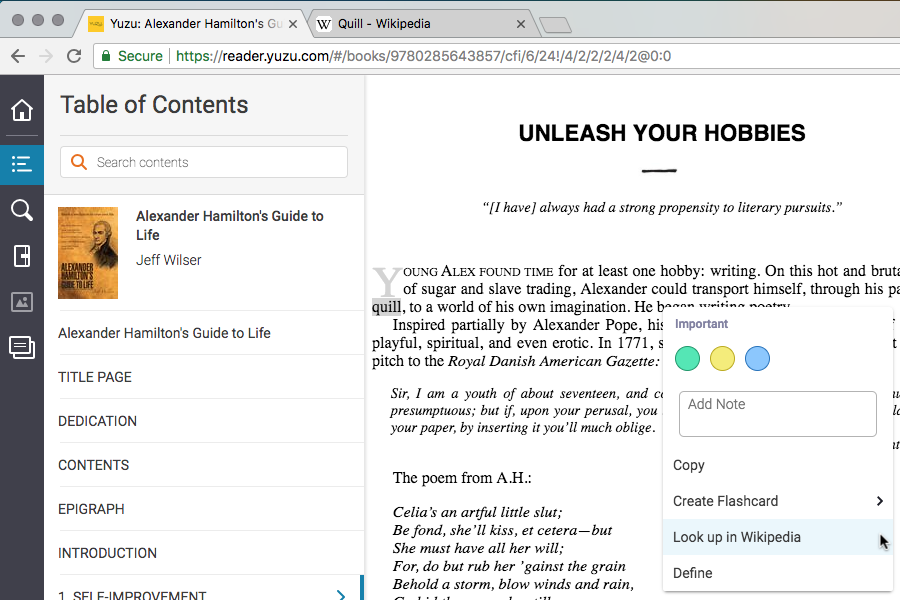 Open an eBook, highlight a word or phrase you wish to look up, and select Look up in Wikipedia. Your search result will open in a new tab.